When it comes to turning your construction and renovation dreams into reality, choosing the right general contractor is paramount. In Louisville, Kentucky, a city steeped in history and vibrant culture, finding a reliable, skilled, and reputable general contractor is essential. Among the plethora of options available, one name stands out as the epitome of excellence – High Bridge Development.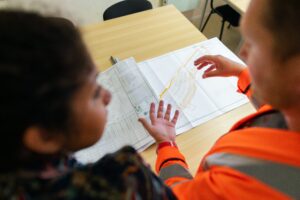 A Legacy of Craftsmanship and Commitment
High Bridge Development has established itself as a premier general contractor in the heart of Louisville. With a legacy spanning over a decade, the company has earned a reputation for delivering high-quality construction and renovation services that consistently exceed client expectations.
Comprehensive Services
One of the standout features of High Bridge Development is their ability to handle a diverse range of projects. From residential homes to commercial spaces, they possess the expertise to tackle projects of varying scales and complexities. Whether you're envisioning a modern kitchen renovation, a luxurious bathroom overhaul, or a complete commercial space transformation, High Bridge Development has the skills and resources to bring your ideas to life.
Client-Centric Approach
What truly sets High Bridge Development apart is their unwavering commitment to a client-centric approach. From the initial consultation to the final walk-through, they prioritize open communication, collaboration, and transparency. They understand that every project is unique, and they take the time to listen to their clients' needs, preferences, and goals. This approach ensures that the final result not only meets but exceeds the client's vision.
Expert Team
At the heart of High Bridge Development's success is their team of skilled professionals. From architects and designers to project managers and craftsmen, every member of their team is a dedicated expert in their respective field. Their collective knowledge and experience enable them to handle every aspect of a project with finesse, ensuring that every detail is meticulously attended to.
Quality Craftsmanship
Craftsmanship is at the core of every project undertaken by High Bridge Development. They take immense pride in delivering workmanship that stands the test of time. Whether it's the precision of their carpentry, the artistry in their tile work, or the flawless execution of intricate designs, their commitment to quality craftsmanship is evident in every project they undertake.
Community Engagement and Sustainability
High Bridge Development doesn't just build structures; they build relationships within the community. They actively engage with local suppliers, artisans, and businesses, contributing to the growth and prosperity of Louisville. Additionally, the company embraces sustainable building practices, striving to minimize their environmental footprint while creating spaces that are energy-efficient and eco-friendly.
Testimonials and Accolades
The proof of any contractor's excellence lies in the experiences of their clients. High Bridge Development boasts a plethora of positive testimonials from satisfied clients who have witnessed their vision come to life. Moreover, they have been recognized by industry peers and organizations for their outstanding work, solidifying their status as the best general contractor in Louisville, KY.
Choosing the right general contractor is a decision that can make or break your construction or renovation project. High Bridge Development stands tall as the shining example of what a dedicated, skilled, and client-focused contractor should be. With their legacy of craftsmanship, commitment to quality, and unwavering dedication to their clients, they have rightfully earned the title of the best general contractor in Louisville, KY. When you choose Louisville's High Bridge Development, you're not just choosing a contractor; you're choosing a partner in turning your dreams into reality.