Your Dream Garage By An
Expert Garage Builder in Louisville, KY
We have the experience to help you build a new garage that will span the future. When homeowners look for a Louisville garage builder they choose High Bridge! Whether it is a one-story two-car garage or a carriage house with living quarters above, we are the garage contractor you can trust. There are several reasons Louisville frequently chooses High Bridge Development over the local construction competition to complete your new garage:
Choose From Many Garage Styles and Options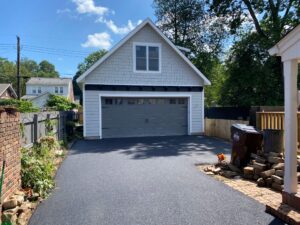 Customers of High Bridge Development have many choices when it comes to the style of garage or carport they would like built. We design your garage in house and go through several revisions to fine-tune the endresultyou are dreaming of. Let us help you create a unique and well-planned garage precisely tailored to your personal preferences.
Quality construction from expert Garage Contractors
Unlike many other local garage contractors, High Bridge does not cut corners to increase the bottom line. We are committed to bridging a lifelong partnership with our clients.
Free garage build design consultation
We have professional design consultants that are at your service, free of charge, to help you create the garage of your dreams. Our garage builder experts will help you with the process, and ensure that your garage project goes smoothly. Ready to get started? Click here to contact us now!
Professional installation by expert Garage Builders
High Bridges' professional employees and trade partners work as a coordinated team, performing their assigned tasks quickly and correctly while minimizing the disruption to your home and life. Our reviews help illustrate this, click here to view our Houzz profile!
Backed By Our Expert Garage Builder Warranty
High Bridge offers a no-nonsense guarantee which backs all manufacturers' warranties, including labor and materials.
Increase the value of your home with a new Garage
When homebuyers seek a new home, a garage is one of the must-haves. Building a garage with High Bridge is one of the best ways to increase the value of your home.