**As of 3/25/21 All Remaining Homes Have Been Sold**
The Valley Farms Patio Homes Development is a 12 building, 48 unit development. High Bridge Development is building out the remaining 8 buildings in the development. For more information on the Valley Farms Patio Homes please see below.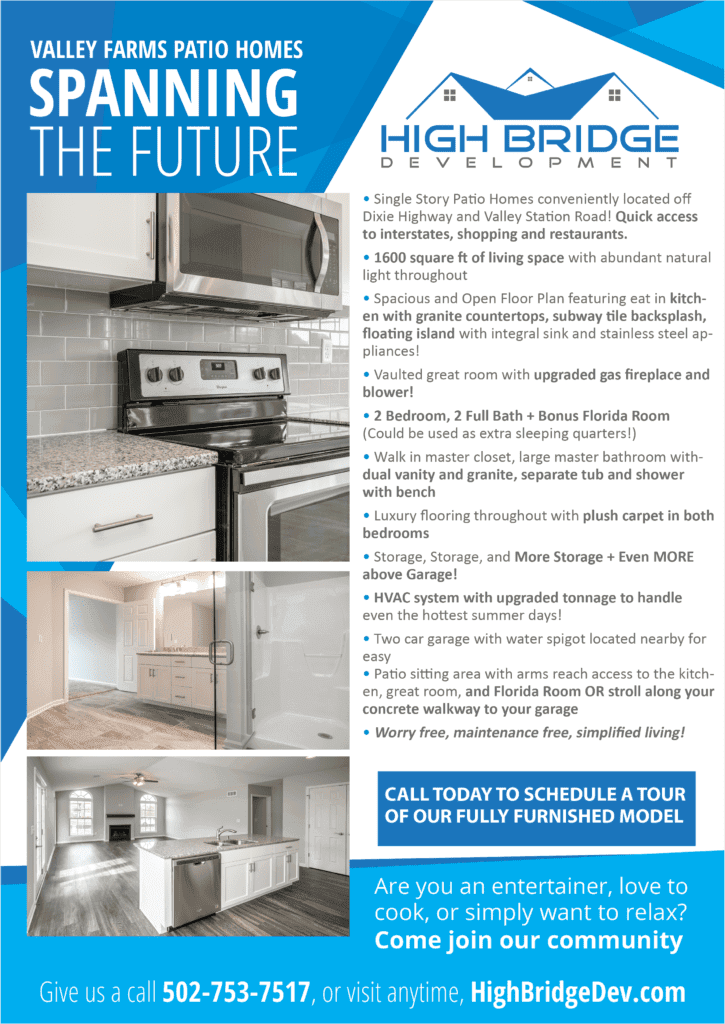 "High Bridge Development exceeded my expectations in quality, craftsmanship, and time. They were able to finish my project on time, on budget and with amazing results!"